Like our Attorneys, our team's paralegals work exclusively with probate, mental health, and developmental disability law-related matters.
---
Linda G. Rivera

Linda G. Rivera is a Certified Paralegal (CP). Ms. Rivera received her CP designation in 2002 following successful completion of a comprehensive exam covering communications, legal research, ethics, human relations and interviewing techniques, legal terminology, judgment, analytical ability and substantive law.
Ms. Rivera has more than 30 years of legal experience and has concentrated her work in the area of probate litigation since 1996. Through her years of experience and her studies, Ms. Rivera has become fluent with guardianship, conservatorship, decedent's estates, trust, will, exploitation, and abuse matters. Ms. Rivera is active in the National Association of Legal Assistants and the Maricopa County Bar Association Paralegal Division, and the Arizona Paralegal Association. 
---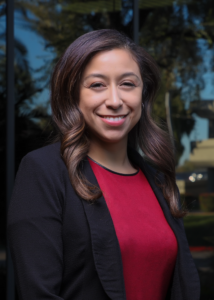 Grace Martinez is one of the Legal Assistant in the Phoenix office of DeConcini McDonald Yetwin & Lacy PC ("DMYL").  She facilitates the drafting of documents and pleadings, as well as assisting the client with the day-to-day issues which arise in the administration of guardianships and conservatorships, trusts, and decedent's estates.  She has been with the firm since 2018 and has over 14 years of combined experience within the courts and with law firms that practice in various areas of the law, including personal injury, criminal, civil, and probate.  
Grace began her legal career as a Judicial Clerk for the civil, small claims, evictions, criminal traffic, and unsupervised probation divisions.  She ultimately transitioned out of the public sector and into the law office setting focusing on personal injury, criminal misdemeanor, and DUI for seven years prior to joining DMYL in 2018.  During her time at DMYL, Grace has become even more adept in the general area of law known as "probate", expanding her scope to include the administration and litigation of guardianships, conservatorships, mental health, as well as trusts and decedent's estates.  Grace graduated from University of Phoenix with a B.S. in Criminal Justice Administration in 2010.  Grace is an active member of the Maricopa County Bar Association Paralegal Division.
---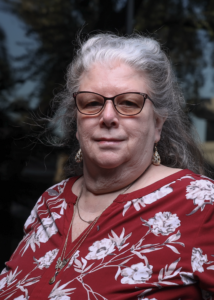 Ann E. Blacketer joined the Firm in 2019, with more than 35 years of legal experience starting in Denver, then Tampa, Florida and now Phoenix for the last 25 years.  She has worked in various areas of law on multiple levels, including the Court of Appeals.  Her experience includes lien collections and foreclosures, judicial foreclosures, real estate, employment law, family law, civil and commercial litigation including class actions, estate planning and now probate litigation involving guardianships, conservatorships, trust administration and mental health proceedings.